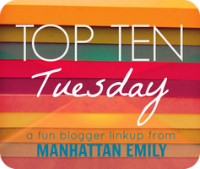 I've said it before and I'll say it again: I just love our new house. Really. Like, I said it to the hubs just yesterday evening. And on Sunday evening. And on Saturday. We have been here for almost five months and the new hasn't worn off yet. I am still immensely thankful that our old house sold quickly (one showing, not quite four weeks on the market), that our fantastic real estate agent was tireless in showing us properties and relentless in negotiating on our behalf, and that we are in a beautiful home that truly is a dream come true.
But all these days off lately mean one thing: HGTV. I watch very little television in comparison to other people I know. When I do watch something, it's either junky reality television or home improvement. And when we first moved in here last September, I couldn't imagine wanting to change a thing. Now that I've had some time to really look around and see how our furniture fits in the space, I'm ready to make it our own.
Don't get me wrong. It''s a super nice house. But it was built in the 90's and could use a little...sprucing up. So after being home for five, going on six, straight days, I've made a list of all the projects we keep talking about. It's time to get started.
Top Ten Dream Home Tweaks:
Starting with those that could be accomplished in 2014...
1. Change all the light fixtures.
I literally want to change almost every single light fixture in the house. With the exception of recessed lighting and the chandelier over the kitchen table. All the rest....gotta go.
The main reason? Gold. On gold. On more gold. They didn't seem like such a big deal when we viewed the house, probably because they fit in with the style of the previous owners. Not so much with us. I think we could sell them on Craigslist or something. Some people probably think they're really nice. They're just not "us." I'm also toying with the idea of spray painting the chandeliers. Sorta like these from
Apartment Therapy
.
Bright color? A different metallic finish? Not sure. Suggestions appreciated!
2. New cabinet hardware in kitchen and bathrooms.
Main issue here? Gold again. We also have gold door knobs, etc. throughout the place, so I know I can't eliminate the whole gold theme. But they just look cheap. Basic round gold knobs. We are going to start with the master bath, because with a new light fixture and new hardware in there, I think we will get a pretty big change for a minimal monetary investment. But there's more than
twenty
gold knobs in the kitchen, and they can run as high as $10-$15 for
one
.
We may experiment with spray paint there, as well.
3. Move the wireless router!
Do you know where my wireless router is? If you've ever been in my kitchen you do. It's there, right smack on my granite countertop, in front of my glass tile backsplash. Ugh. I've asked the hubs to move it a few times. I've even threatened to unplug it to motivate him to move it. It's still there. I'd do it myself, but apparently it involves running cables, not just sitting it somewhere else and plugging it up.
4. Spruce up the goldfish pond.
I made the new neighbor who introduced herself while we were busy hacking away at waterlilies promise not to tell the old owners what we were doing. They'd probably reconsider. The landscaping here is beautiful and extensive. But the goldfish pond was almost completely taken over by waterlilies last fall, and it was surrounded by a huge patch of 3-4 feet tall zinnias. Those suckers were huge. So we cleared all that out and left an ugly mess just in time for winter. This spring, we want to re-run the pump the old owners left for the pond and add a bench and a painted stone mosaic around it, like these.
Having that pop of color year-round, and the fact that it's a lot less maintenance than the zinnias,
is something that I'm really looking forward to...as well as the project itself!
5. Salsa garden!
I was really surprised when we moved in and discovered a garden plot in the backyard. How could we have missed it, you ask? Because the yard has a
lot
of little garden plots. They're just all filled with flowers, shrubs, ornamental grasses, and trees. So when we found tomatoes, I was happy! I wanted a square foot garden at our old house and never got it. This year it's totally happening.
I want a square-foot garden, like this one.
6. Fix the spotlights.
Almost all the houses on our street have landscape lighting and/or spotlights in the front yard. Ours does too. They're on a timer and they add a lot of drama to the appearance of our home, as well as being totally functional in that they make it easier to get around the yard at night. However. We drove up one evening shortly after moving in to realize that only two of them were working! The one on the front door and one highlighting a totally random shrub on the corner of the house. First thought was to replace the bulbs, but that didn't work. We figure it will be about $20 per light to repair, so it will add up, but should be a relatively simple fix that will make the outside of our home fit in and look much more contemporary.
7. Update the decor with cool thrifty finds.
I really like flea markets and secondhand stores for home decorating. The hubs and I have a lot of fun rummaging around old and odd stuff, so it's kind of like a practical date. We have the essentials pretty well covered, but the truth is that this house is so much bigger than our old one, it looks kind of bare. I can't wait to find some cool pieces for the mantle, an area rug for the living room, some neat fabric to reupholster our dining room chairs, and lots of odds and ends to jazz up the whole place.
Now, on to the long-term projects…
8. New tile on the main floor.
This is something else that didn't bother us at first, but the more we've looked at it, the less we like it.
It's boring. It's textured. It gets filthy. And it's everywhere. Kitchen, foyer, door to the deck, fireplace…it must have been a good deal in it's day. But we'd rather have something with a little more personality. And I want something low maintenance.
9. New tile in master bathroom.
The goal is to rip out all this tile and the plastic shower insert, then re-do the shower, tub, and floor in matching tile.
I hope we can do it someday.
10. Convert a section of the basement storage into a dedicated fitness area.
The basement has a finished family room, a bedroom, and a bathroom, and two unfinished storage areas. There is room for us to finish a section and move the treadmill and other workout equipment in there. I'm not sure I even care about finishing it right now...I could just workout over there anyway. But the hubs wants it as a project, so why not?
I can't wait to get started on making this home more "ours!" Not only will I love the finished product, but I am excited to spend time with my family, painting and planting and getting our hands dirty!
What home improvement projects are on your to-do list this year? And, more importantly, what memories can you make while you make peace with your surroundings?
Live on.